5/5 stars
Title: Blood For Blood ( Wolf By Wolf#2 )

Author: Ryan Graudin

Published by:  Little Brown

Published date: November  1, 2016

Format:  Hardcover, 464 pages

Add to: Goodreads       Preoder it at Amazon | Barnes & Noble

Goodreads:

The action-packed, thrilling sequel to Ryan Graudin's Wolf by Wolf.

There would be blood.
Blood for blood.
Blood to pay.
An entire world of it.

For the resistance in 1950s Germany, the war may be over, but the fight has just begun.

Death camp survivor Yael, who has the power to skinshift, is on the run: the world has just seen her shoot and kill Hitler. But the truth of what happened is far more complicated, and its consequences are deadly. Yael and her unlikely comrades dive into enemy territory to try to turn the tide against the New Order, and there is no alternative but to see their mission through to the end, whatever the cost.

But dark secrets reveal dark truths, and one question hangs over them all: how far can you go for the ones you love?

This gripping, thought-provoking sequel to Wolf by Wolf will grab readers by the throat with its cinematic writing, fast-paced action, and relentless twists.
               ~The Review~
This is a spoiler free review for Blood For Blood, however there will be spoiler for those who have not yet read Wolf By Wolf. 
This book in one word: Heart-breaking
This book in 3 words: compelling, unpredictable and thrilling
In a GIF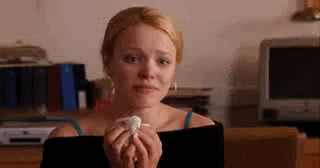 In a review:
Scheisse
Blood for blood, simply put, is a knife to the heart. This verdammt book ruined me in the best possible ways. Ryan Graudin is exceptional in creating such a complex world building, and action-packed story. Blood for Blood has rather a different feel than Wolf by Wolf. It's darker, bleaker and so many things more real and at risk.
The novel opens up with Yael on the run. After the attempt assassination, she does what she always did her whole life, running. Yael is such a likable character, even with her rough past and shaky future, she still raises her chin high and walks through it. I mean, I wish I could curse in six different languages.
New and old characters will appear. Blood for Blood also has multiple perspectives, Luka, Yael, and Felix. We also get to see some of Adele. The mystery of where Adele is in Wolf By Wolf is finally revealed. While, usually I am not a fan of multiple perspectives, the multiple perspectives here did a great job in developing the novel. All the pieces seemed to fit like a puzzle.
I love reading Luka's point of view, his wit and humor is a nice touch and really adds light into such a dark story. Luka's character growth is exceptional; we really get to see the true, vulnerable side of him. Felix has also have grown throughout the novel, and I applaud his choices at the end.
I am appalled by the ending. There's war, and there will be blood spilled, but I was completely caught off by the amount of sacrifice and loss. Yael has done so much, and I just want her to be happy. Ryan Graudin pulled off an incredibly difficult ending, and she did what was right for her characters.
While the ending is tragic, the novel simultaneously ends with an optimistic and satisfying note.
               ~The Giveaway~
Enter for a chance to win a Pre-order of Blood for Blood